NDIS Provider for Greater Sydney Area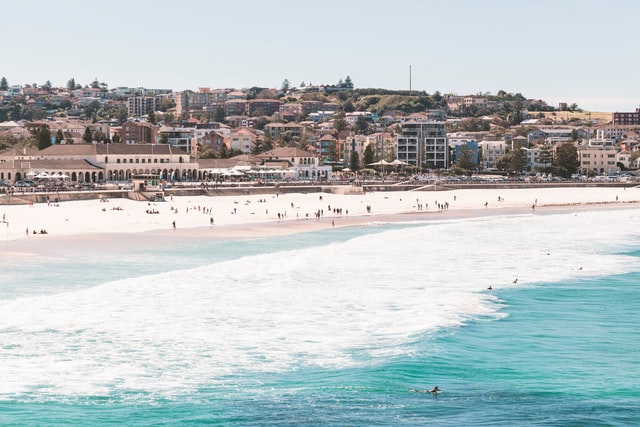 Start a conversation to one of our expert to discuss
MCT Care is a leading NDIS-Provider in Sydney. We provide you the personalised service throughout sydney area. We are dedicated to helping those with disabilities live the best life they can, with as much freedom and support as possible. Our priority is to improve the quality of life of those with disabilities, whether that be through therapeutic services or day-to-day assistance with daily tasks or community participation. If you or your loved one is looking for a trustworthy and reliable NDIS provider, MCT Care is here to help.
CALL 1300 313 381 or 02 8866 5344
We Are Committed to Helping You "Live Your Life, the Way You Want "
The need for Disability Support services can come in many forms, where even household tasks can require assistance. At MCT Care, we're a comprehensive, end-to-end NDIS Provider for those with disabilities, including customised and personalised Plan Management.
Based on the participant's requirement or their family's recommendation, we develop programs and strategies to ensure they receive the services as effectively as possible.
We Assist You with Travel and Transportation
One of the essential services we provide in Sydney is assistance in travel and transportation for those with disabilities. Our support team at MCT Care can help participants travel with far more freedom, whether to go shopping, to get to work or other day-to-day activities. For more information on this service, contact us today.
We Assist You with Household Tasks and Living
Often, for those with disabilities, tackling household tasks can prove to be quite a tough challenge. At MCT Care, we provide assistance with your daily tasks to improve your quality of life. We aim to help you gain more control and freedom when it comes to the daily chores to be done around your home. Our support workers will work hard to accommodate your needs, whether you're living on your own or in a shared space.
We Are a Helping Hand for Personal Care and Activities
Our professionals at MCT Care provide compassionate support and companionship for those with disabilities in Sydney, ensuring that they achieve their personal care with comfort and a sense of dignity.
We Help with Developing Life Skills
Not only does MCT Care help participants with their daily living and the challenges they face, but we are also devoted to helping those with disabilities develop life skills, tools and training. Our support in this area is highly personalised for the individual, their needs and requirements. If you would like this service for yourself or a loved one, contact MCT today for a consultation. We will work with our participants on three key areas: financial and organisational skills, communication skills and skills required to lead a more independent life.
We Help You with Community Participation
We know how important it is for those with disabilities to have the freedom and means to participate in the community, as well as socialise. Community Participation is a key element of Disability Support. This is an important aspect to ensure individuals get to interact and participate in community activities, to keep them in good mental health.
Want to join a book club, go to a concert or meet up with your friends? Our support workers will assist you so you can do all that and more.
We are a Sydney NDIS Provider Founded on Respect, Innovation and Integrity "Live the life the way you want."
Being a Disability Care provider, we know that we have a big responsibility to improve the quality of life of our participants while maintaining their sense of freedom and integrity. Our employees are chosen not only for their skills, qualifications and experience but for their caring and supportive work ethics as well. We consider it our honour to take care of and support those with disabilities.
On top of this, we are on the frontline of the most up to date and innovative treatment, techniques and systems so that you get the very best service possible.
Contact MCT Care Sydney Today for a Consultation
If you are looking to receive Sydney's most innovative and personalised NDIS service, MCT Care is just a phone call away. Through our friendly communications team, we can consult with you to ensure that you get the best service possible.
Contact us today at 02 8866 5344
Head Office: 45 Knox Road, Doonside, NSW 2767
Branch Office : Suit 13 4 Browne Street, Campbelltown, NSW 2560