NDIS Service Provider in Darwin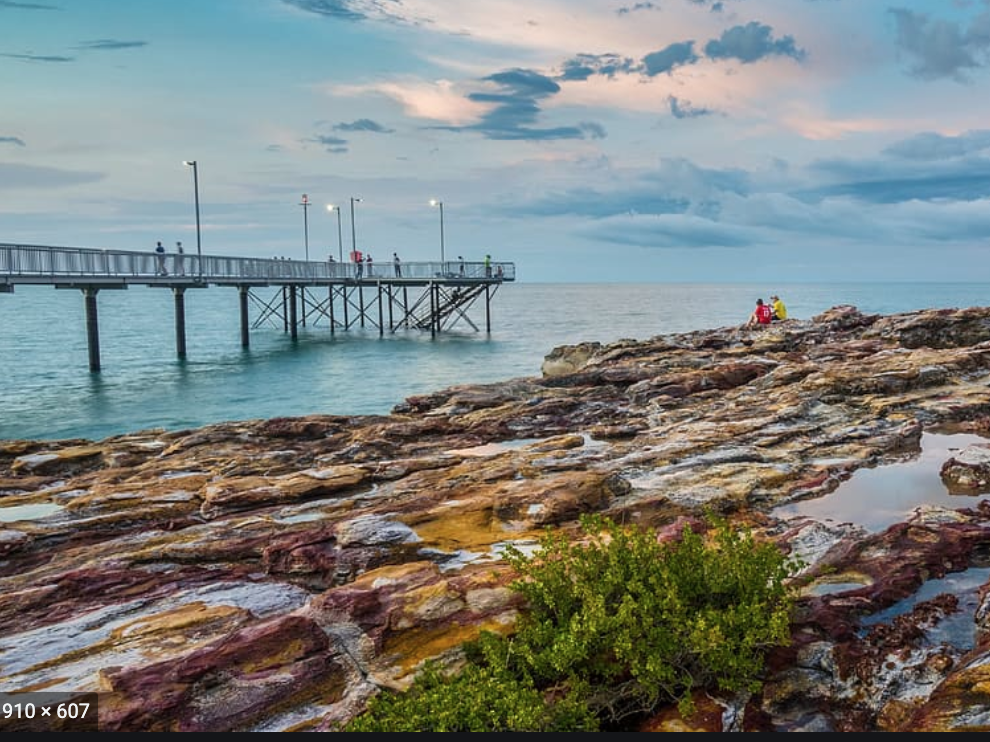 Start a conversation to one of our expert to discuss
MCT Care is a proud and registered NDIS Service Provider in Darwin. We are a leading name for trusted Disability Support services, providing an 'end-to-end' service that focuses on individual needs and requirements. Our mission is to provide Disability Support Services that improve the quality of life, freedom and day-to-day living of our participants.
If you live in Darwin and would like to know more about our NDIS Disability Care services, contact us today for a free consultation at 1300 313 381 or 02 8866 5344.
Why Darwin Chooses MCT Care?
With a devoted team of employees and carers, MCT Care has long since established itself as Darwin's authority for high-quality Disability Care, treating every participant as an individual with unique needs.
Here are some of the compelling reasons why so many people choose MCT Care Darwin:
We are a fully licensed and registered NDIS Service Provider
We provide a flexible, end-to-end Disability Care service
We focus on our participants' goals and formulate strategies to help them achieve them
We stay updated on all the guidelines and regulations provided by the Australian National Disability Services (NDS) organisation
What Does Our NDIS Disability Support Services Offer?
At MCT Care Darwin, we are devoted to providing a flexible Disability Care service, so that every individual participant's specific needs can be taken care of with expert support. We have a wide range of services which can be customised, based on the individual's needs and lifestyle requirements.
These include:
Personal Care and Nursing Care
For daily living and personal care, MCT Care Darwin offers experienced carers who are committed to improving your quality of living. We know that each participant lives under different circumstances, which we take into careful consideration when developing their customised service plan.
Household Tasks and Activities
Daily household chore is another area where we provide guidance and support. Our Disability Support workers will not only aid you in these tasks but work with you to cultivate a sense of independence while considering your specific requirements.
Group and Community Participation
From group activities to social events, community participation is a key aspect for many of our participants and is something that we assist with through planning and other activities. We strongly believe that a sense of community and belonging is crucial to one's mental wellbeing and are happy to assist our participants in taking on a more active role in community events.
Planning and Strategising
We work with our clients in creating solutions to improve their lives, as well as achieving their short- and long-term goals. We listen to your vision and goals and formulate a plan to help you move towards that.
Therapeutic Disability Services
MCT Care Darwin provides highly trained and experienced Disability Therapy Support which is available for all our clients. To find out more about this, contact us today and we will be happy to answer any questions.
Our Mission
As one of Darwin's leading NDIS Service Provider, we raise the bar for Disability Care service. Our mission is to let our clients live the life they want, the way they want. We offer not only Disability Support, but also assist our participants in developing skills that in turn will open up more opportunities for them. We want our participants to live with more freedom, mobility and independence.
Am I Eligible for Darwin NDIS?
To be eligible for NDIS Services in Darwin, you must meet a few requirements, including:
You are between 6 and 65 at the time of first receiving NDIS services (services continue beyond this age after starting).
You are an Australian citizen or hold a permanent visa or a Protected Special Category visa.
If you have any questions about this, you can call us or visit www.ndis.gov.au
Get in Touch with MCT Care Today for a Free Consultation
If you are looking for Disability Support for yourself or someone you know, please don't hesitate to contact MCT Care on the number below. We will be happy to guide you through the process and answer any questions you may have. We operate in locations throughout Australia, with Darwin being one of our key centres.
MCT Care provides customised solutions when it comes to Disability Support Services. This means we allow you to pick and choose the level of care you need, as we strongly believe no one knows your needs better than you.
Contact MCT Care Darwin for a free consultation today at 08 7701 9628.
Branch Office: 1/19 Grassland Cresent, Leanyer NT 0812